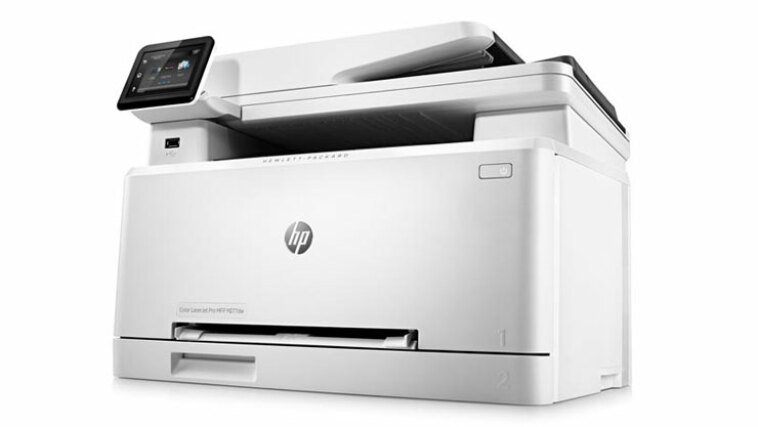 The HP LaserJet Pro M277DW is a multifunction color laser printer that has been making quite the noise in the office printing field. With its many talked about advantages from maintenance cost to performance quality, it is no wonder many offices in Utah seem to be considering getting this product from their copier rental shops. However, it is not enough to base your purchase choices solely on hearsay, so let us be the one to confirm all the good about this product.

Low Printing Cost & High-Yield Cartridge.

Most office-use printers lack the economical benefit of a cheap print cost and a high-yield cartridge. This is where the M277DW can give your workplace a big edge. With a printing cost of just 3.2 cents per text page, your print output can increase without worries. It means that you can print as many documents as needed. There is no need for you to worry about budgeting your print expenses too much to the point that you also decrease the potential of your workplace to be more productive in a way.

Also, the cartridge type in this LaserJet guarantees high yield. That means before you run out of ink completely, you will definitely be able to produce a lot more than the average daily production of this type of printer. Now, that is some savings for your printing budget.

With that, you can use those savings to other office improvements that have been calling out on you for some time. Let this printer be the way for you to manage such an upgrade. Add the option of renting this machine from any copier rental Utah service and you got yourself an even budget-friendly deal. There are probably rent deals out there that will make you worry no more about purchase expenses.

Print, Copy, and Scan Speed

The M277DW can print a 5-page black and white text document in 27 seconds. It may be 4 seconds slower than average, but it is not abysmally slow. Meaning, it is not a bad speed compared to many slower units at the same price for sure. Even in printing graphics documents, this machine can produce a  6-page monochrome output in 51.8 seconds. A little oddly, the same photo used in that graphics print test was printed in monochrome on a plain photo paper and it was a second faster. On a letter-size brochure paper though, the graphics printed in just 35 seconds. Not a bad speed, at all. It is just right for any micro office or any office at all as long as it is not a business like a copier rental that may have actual printing services wherein the best speed possible is required.

The copy and scan speed are very notable in this model. A lot of reviews are saying that these two are quite its asset in terms of how fast they could be performed. Now, offices copy and scan a lot of documents more hurriedly than when it comes to printing. This means that it is also just decent how this LaserJet puts its undeniable speed on those two functions to well-assist any office it may be placed in.

Quality Software

The printer obviously covers the three basic bases of printer functions. Still, it keeps impressing with the OCR software used to recognize text in scanned documents so that it can be converted into a .doc or .docx document. It also has a plugin for Android making it easily connected to Android devices that now serve as handy document storage. With that, anyone can just directly print from their Android device to save time and effort.
If you are in Utah and you are looking for a Copier in Utah for your business, you may contact Clear Choice Technical Services in Utah. You can ask about Copier Leasing Services in Utah, Copier rental services in Utah, and Copier Repair in Utah.